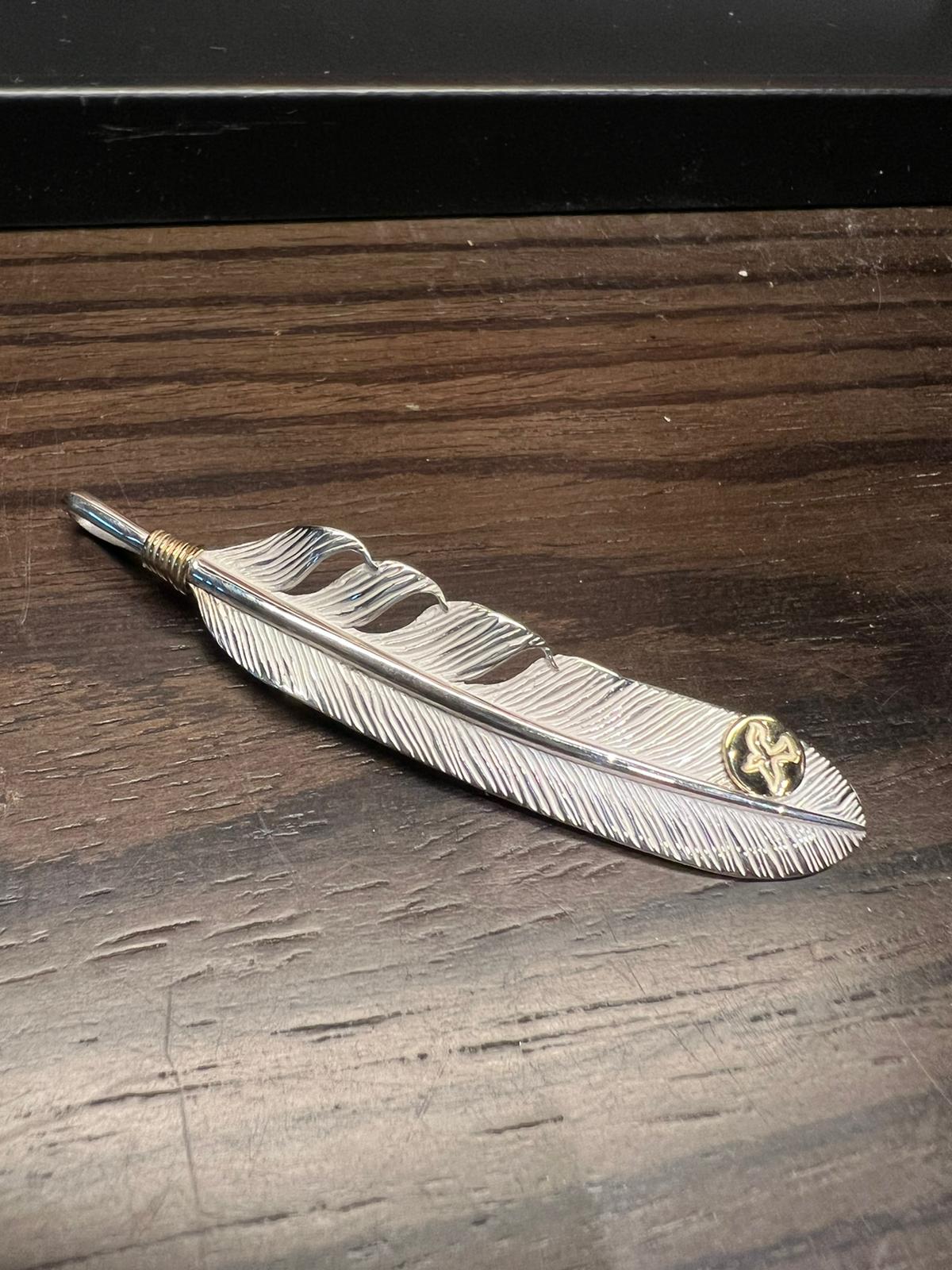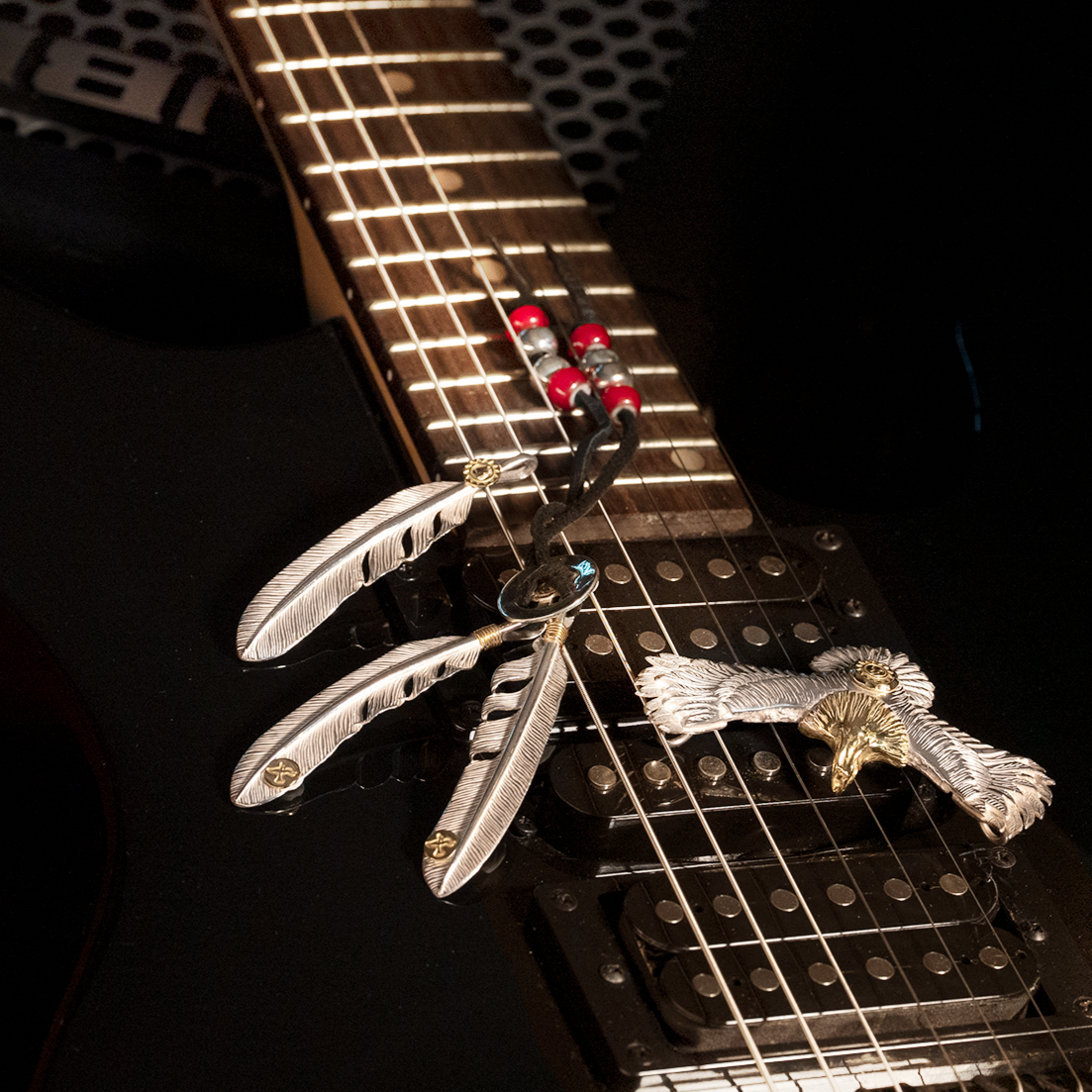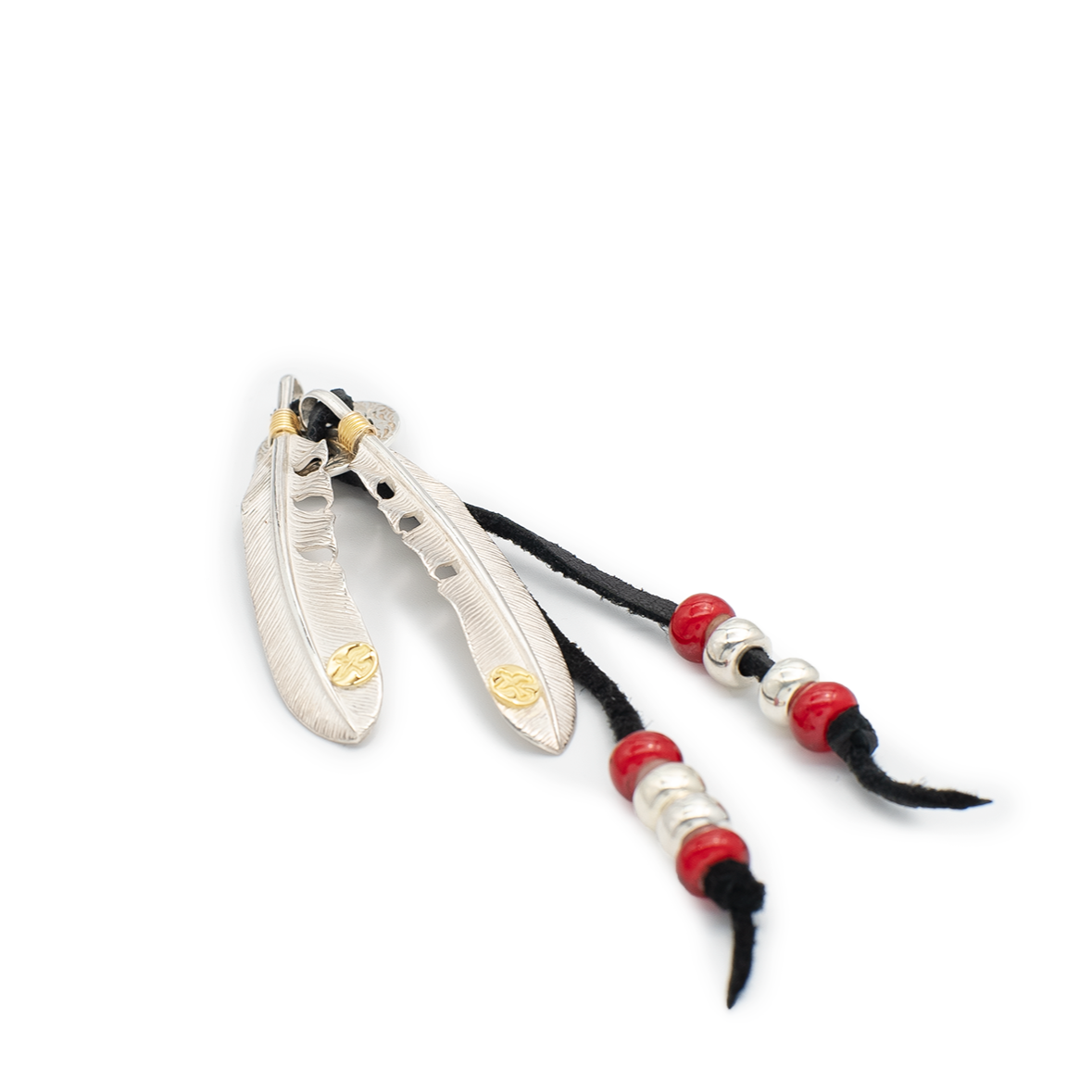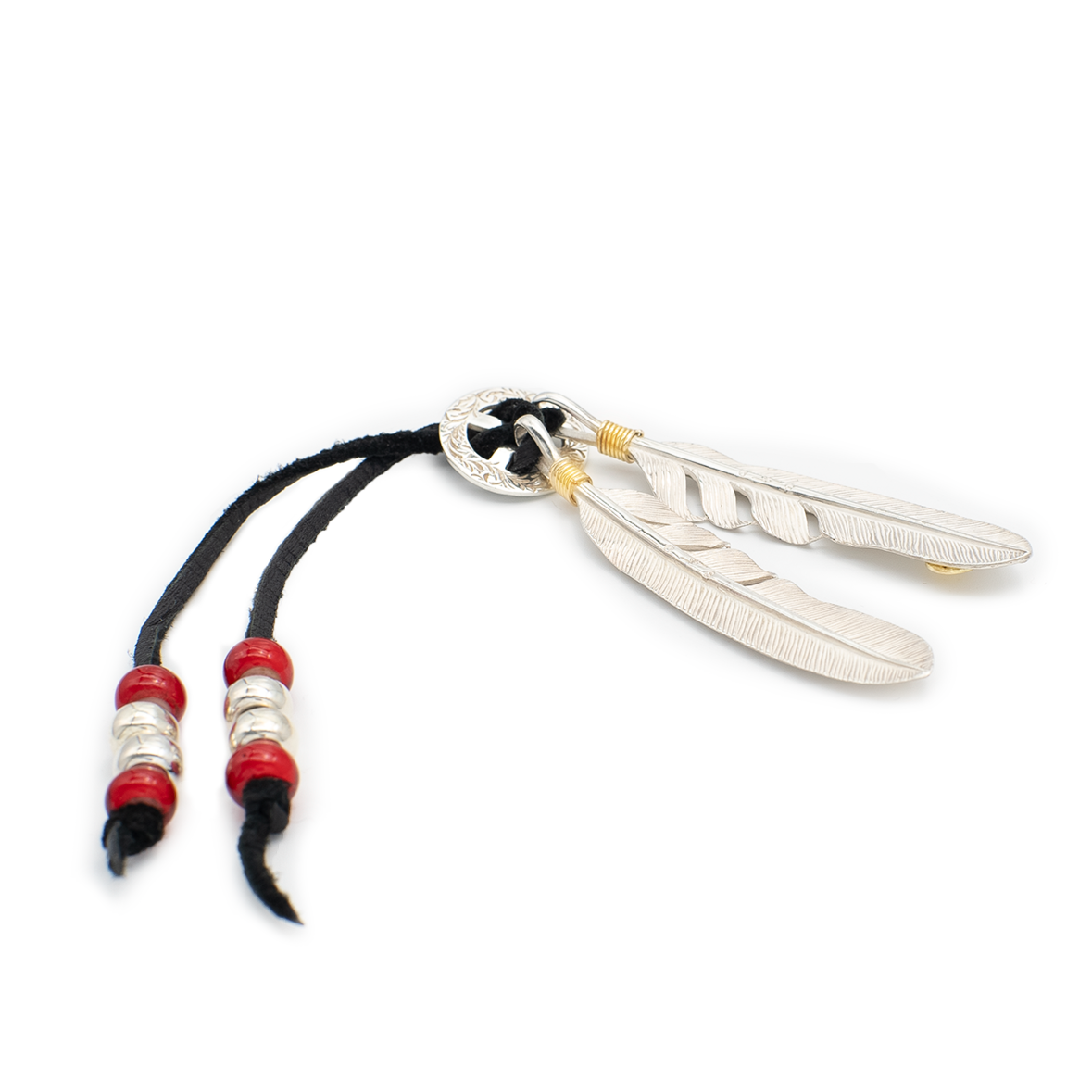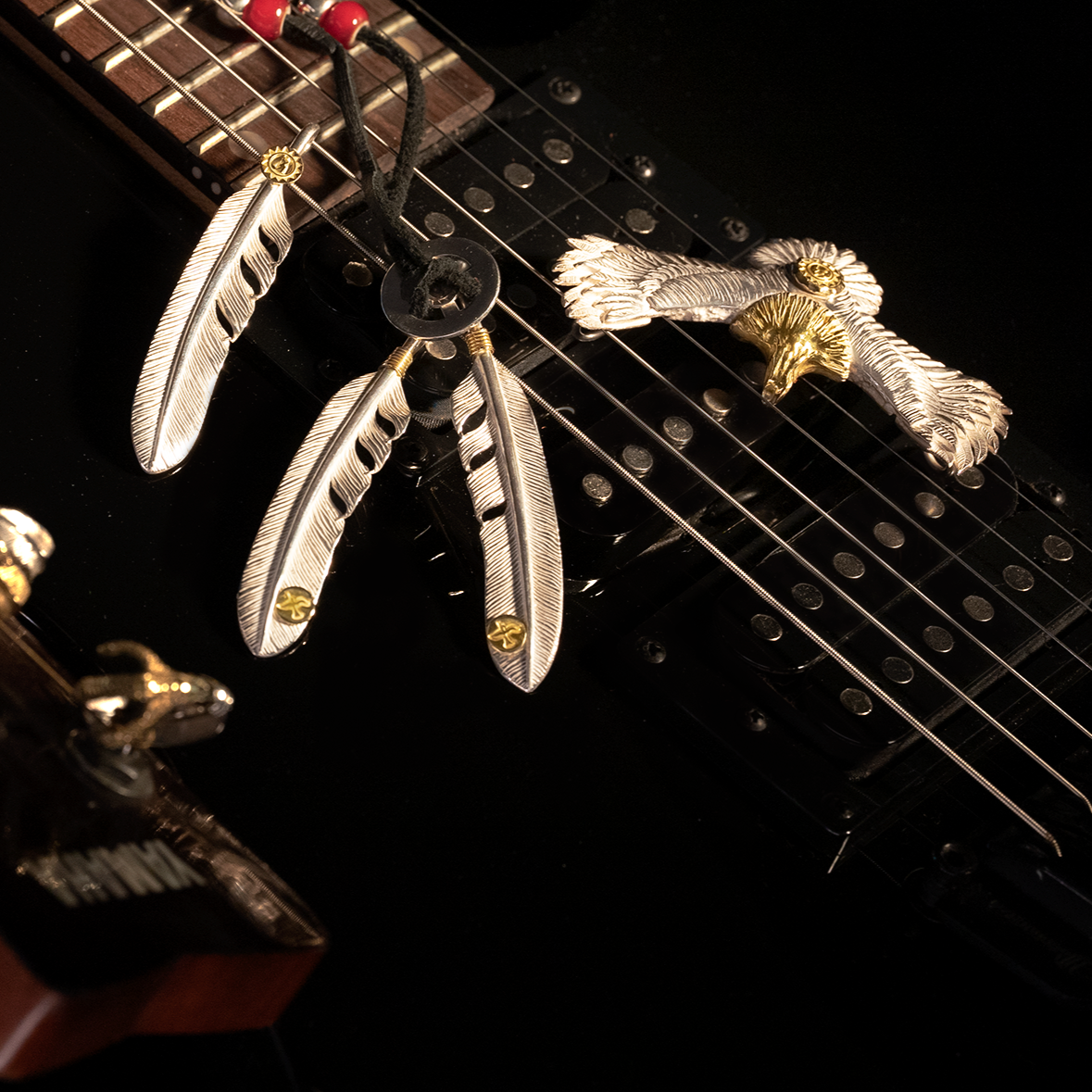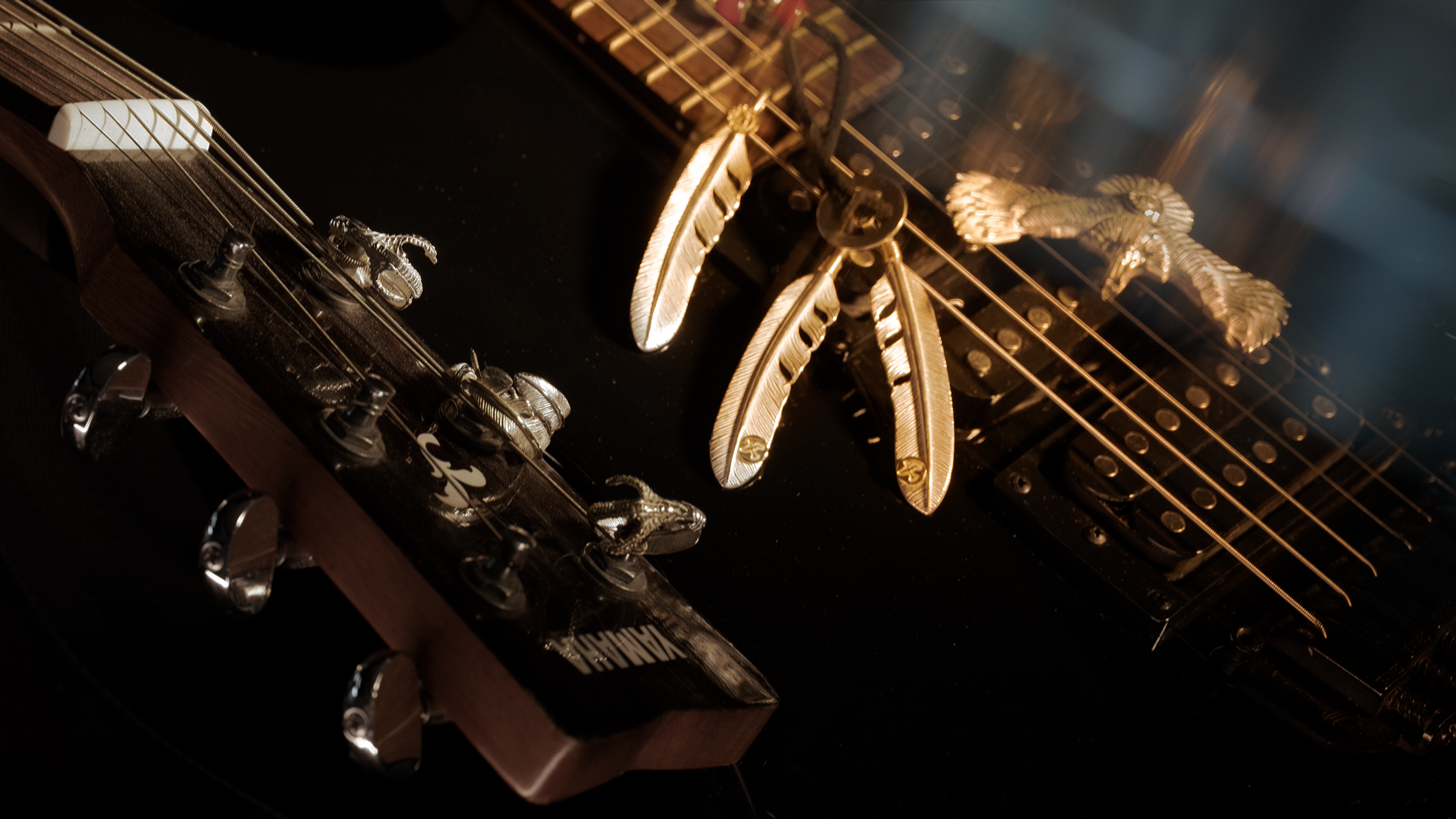 Silver Dollar Craft 18Kt Gold Rope Gold Point Silver Feather L
Size:

Length: ~ 65mm Width: ~10mm

Material: 18Kt Gold x 925 Silver

In traditional Native American culture, eagles and eagle feathers represent courage and strength. In modern times, they have become a symbol of unique fashion taste.
The intricate feather carving, accented by 18K gold rope and eagle point gilding, highlights the elegant temperament in the details.

The pendant is handmade and is suitable for those who appreciate subtle luxury.
布料也不會傷害寶石,但如果產品嵌入寶石,則必須格外輕柔。

只需用我們的專用珠寶清潔布輕輕擦拭已失去光澤的配飾即可.如果嚴重失去光澤,用溫水和沐浴露清洗您的配件,然後用毛巾印乾。 用我們的特殊珠寶清潔布擦亮配飾,進行細緻的修飾。
Share