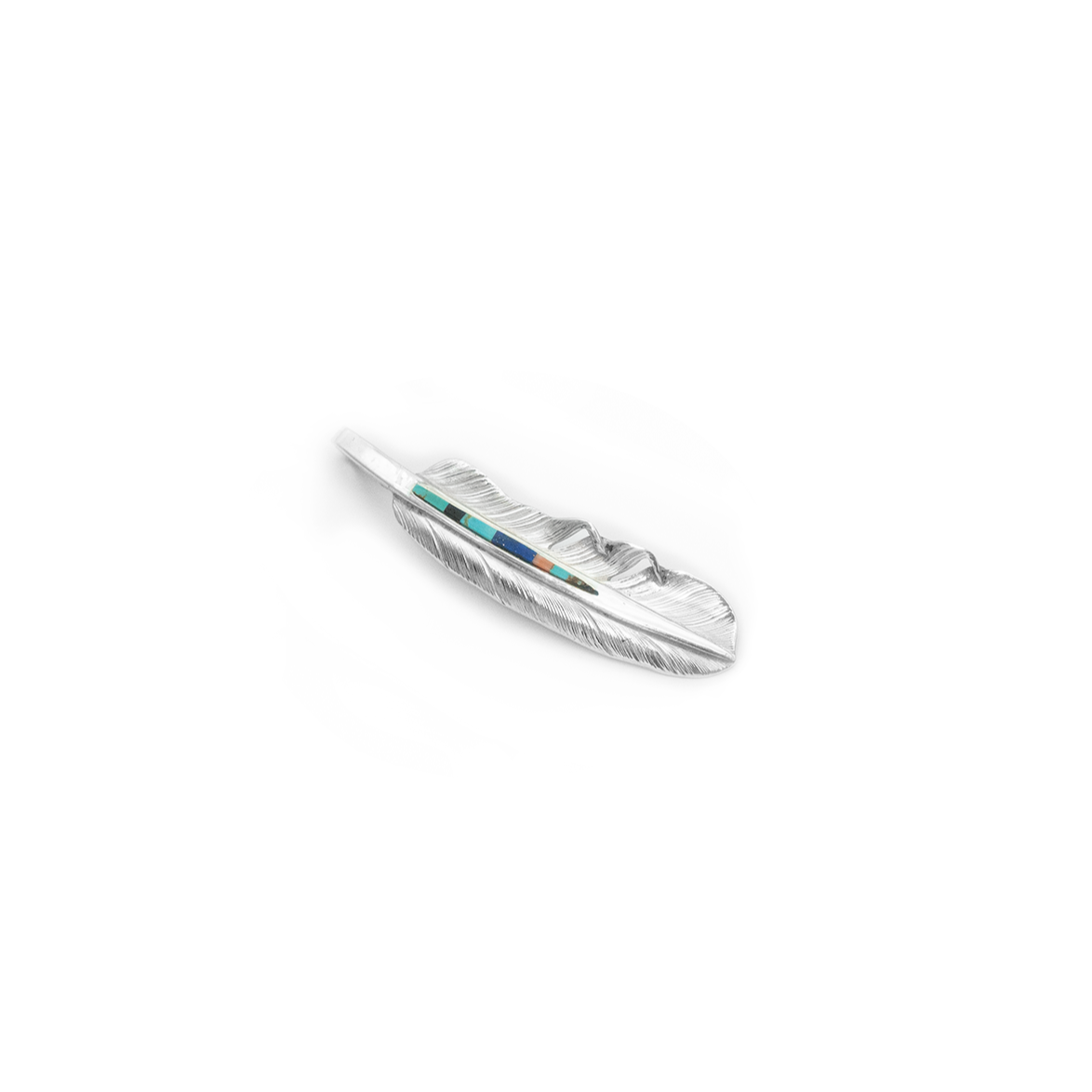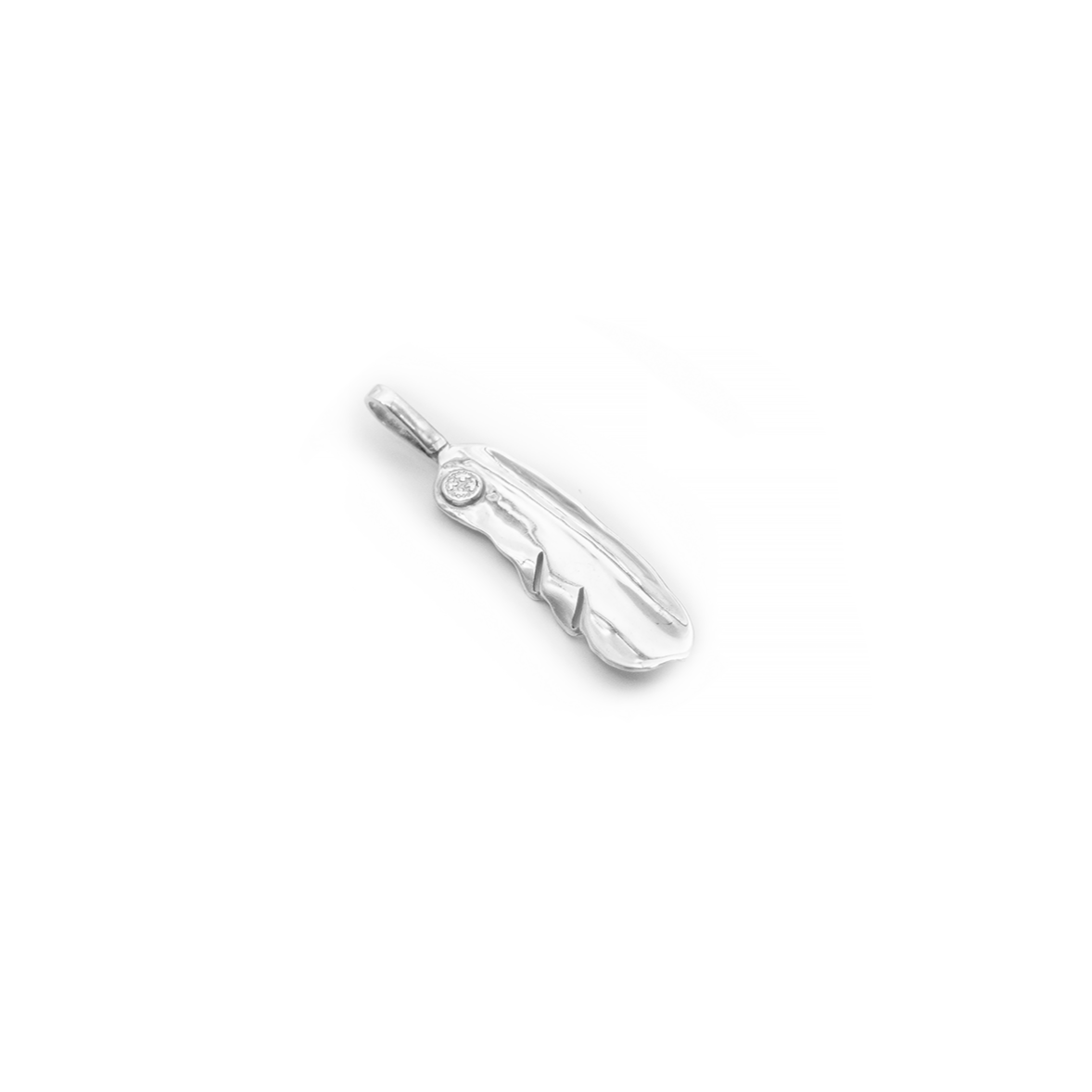 Silver Feather Pendant L / Turquoise Inlay
Material: 925 Silver x Turquoise / Coral / Wood

Length: 74mm
Width: 15mm

The first step is to hand-draw the entire feather and feather bone shape on the silver plate.

Then, in the second step, the feather bone is sawed out and welded, and the texture is hammered by hand.

Finally, turquoise, coral, or gemstones are installed and inlaid.

For the inlay part, Bob used randomly selected green turquoise, pink coral, ande wood.
布料也不會傷害寶石,但如果產品嵌入寶石,則必須格外輕柔。

只需用我們的專用珠寶清潔布輕輕擦拭已失去光澤的配飾即可.如果嚴重失去光澤,用溫水和沐浴露清洗您的配件,然後用毛巾印乾。 用我們的特殊珠寶清潔布擦亮配飾,進行細緻的修飾。
Share