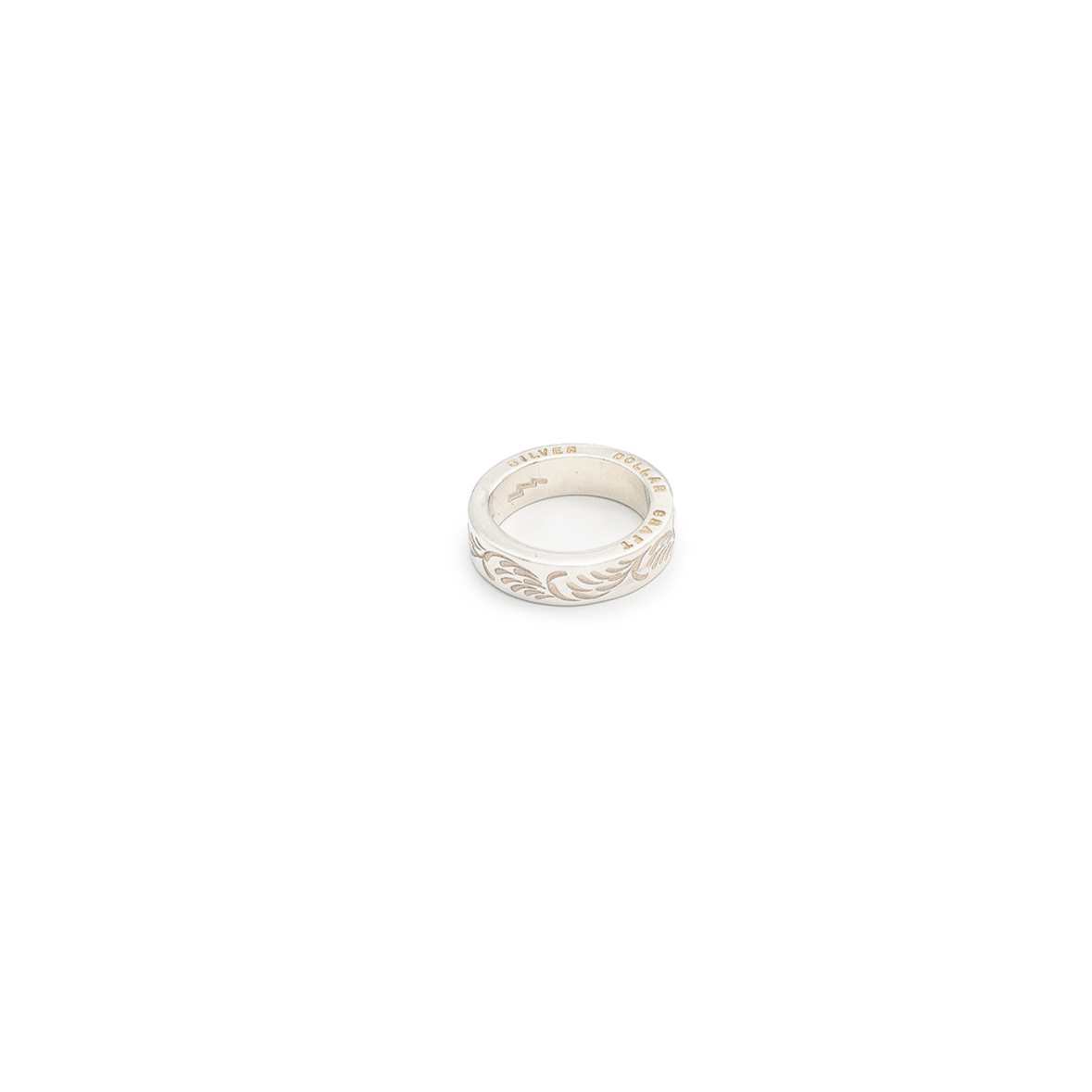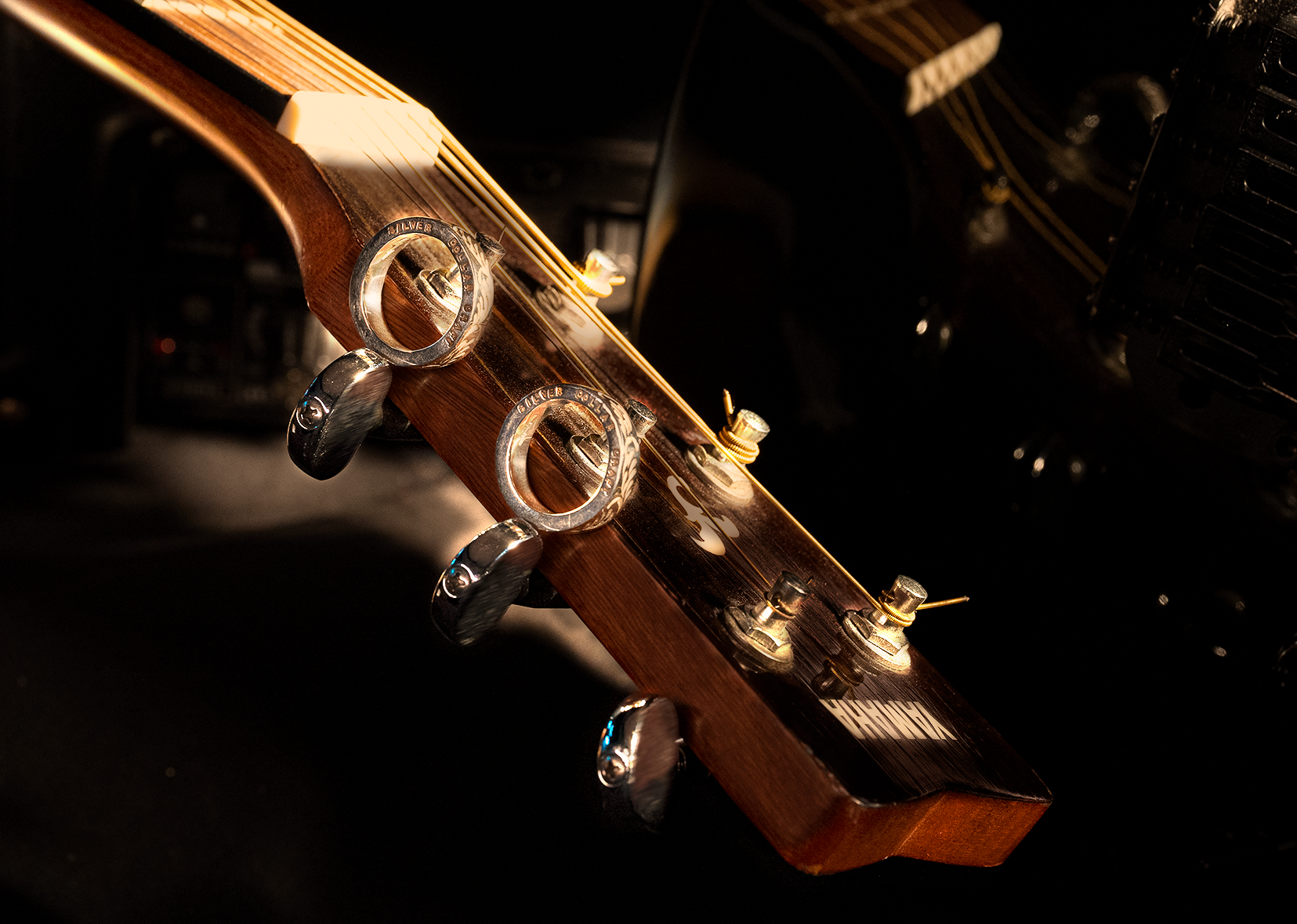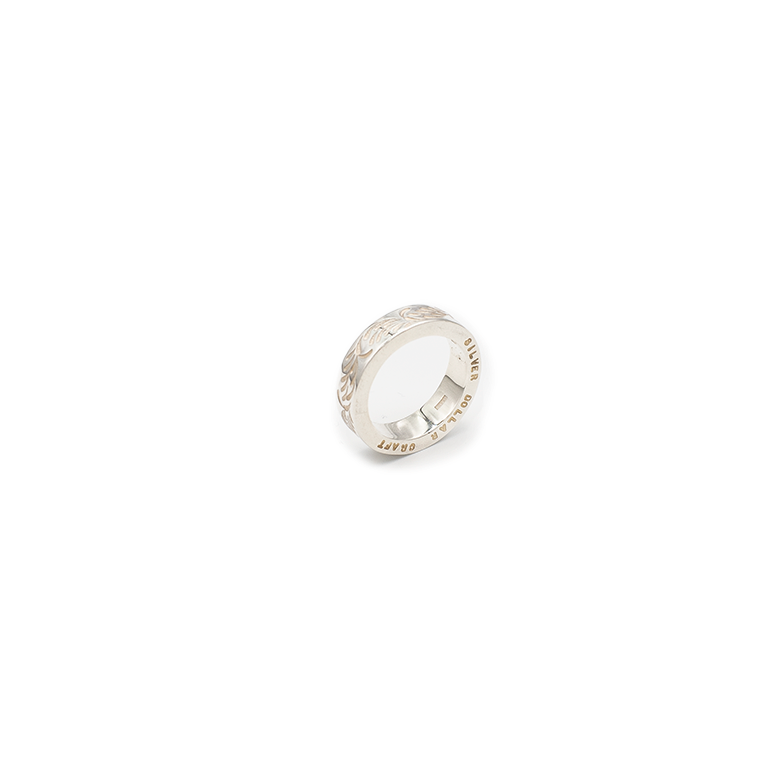 5mm Arabesque Silver Ring
Size:

Diameter:~24mm.

Thickness:2.6mm. Width:~5mm
Material: 925 Silver

The inner surface is polished to be smooth and ergonomically designed to fit any finger comfortably.
The simple design is suitable for any outfit and occasion, and the floral pattern becomes more three-dimensional after oxidation.
In Japanese, there is a word "Keinen Henka" which means "changes over time". It represents the changes and transformations that an object undergoes with use.

布料也不會傷害寶石,但如果產品嵌入寶石,則必須格外輕柔。

只需用我們的專用珠寶清潔布輕輕擦拭已失去光澤的配飾即可.如果嚴重失去光澤,用溫水和沐浴露清洗您的配件,然後用毛巾印乾。 用我們的特殊珠寶清潔布擦亮配飾,進行細緻的修飾。
Share