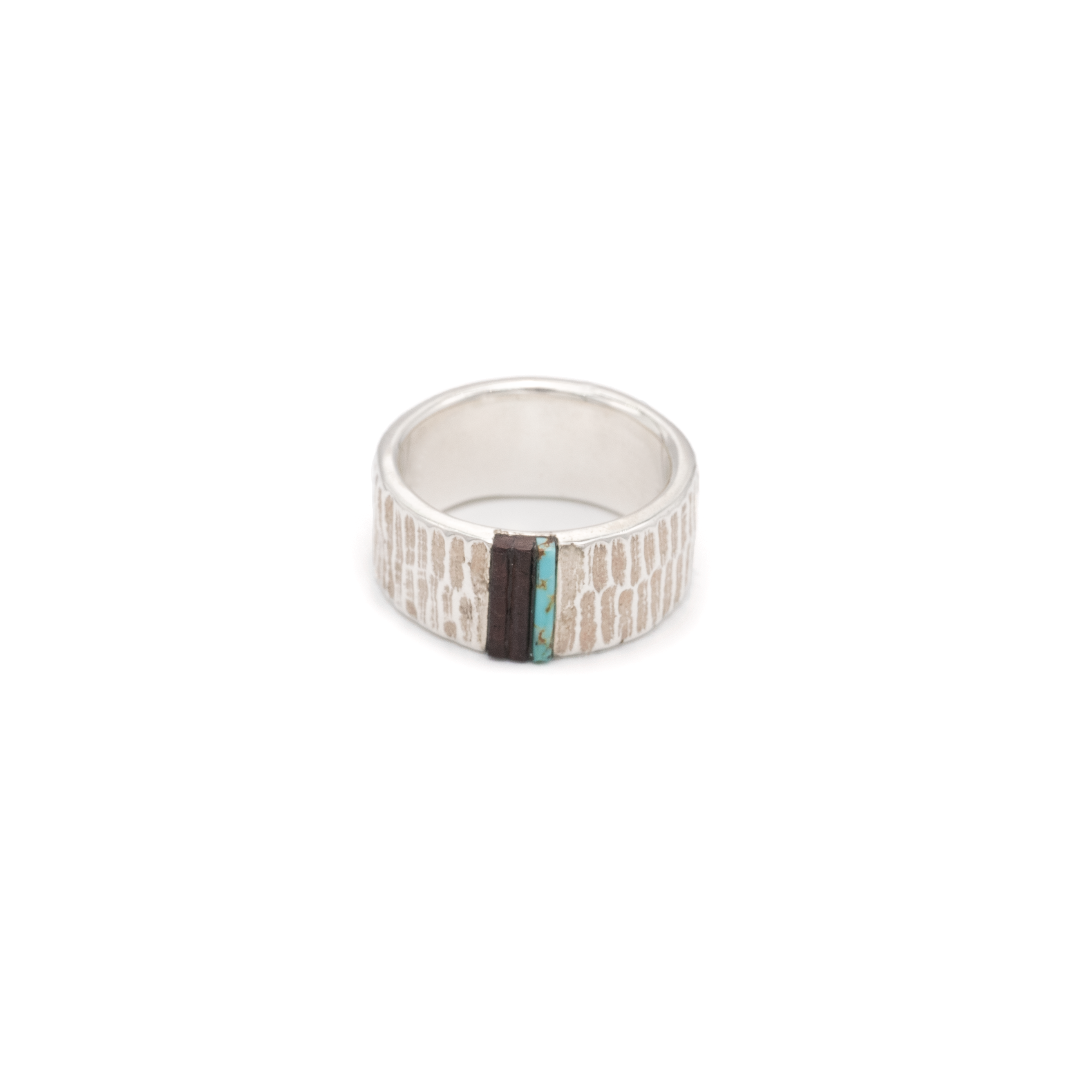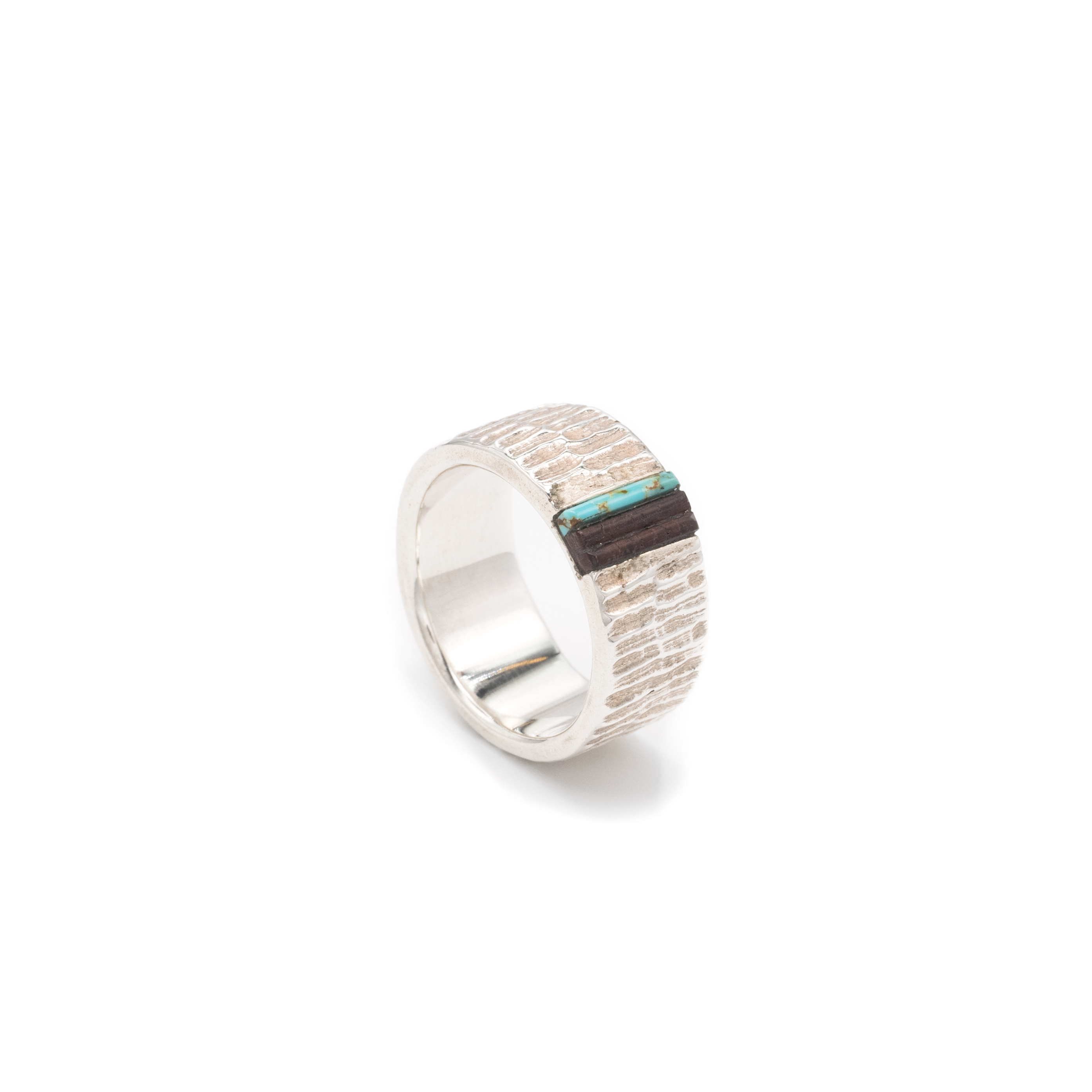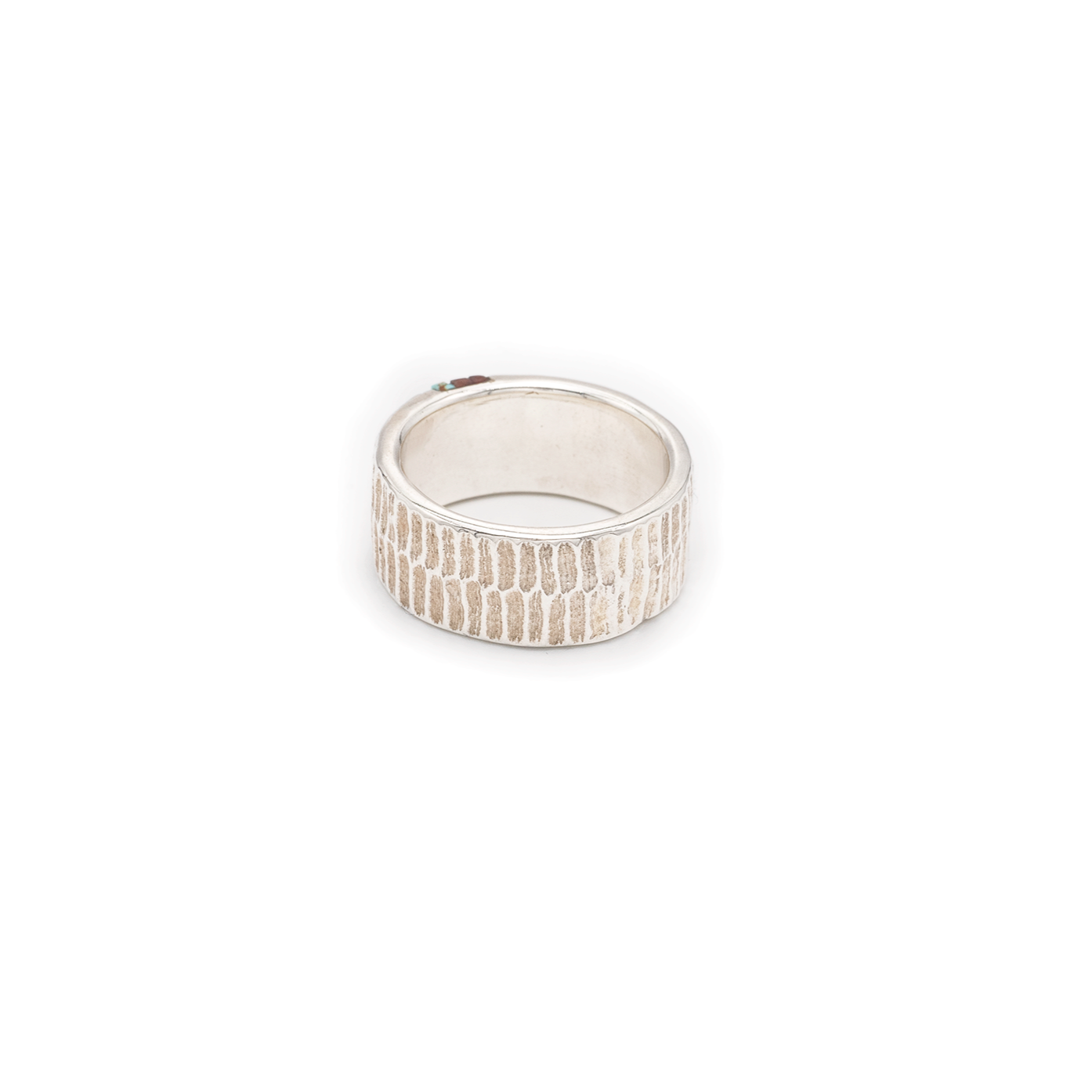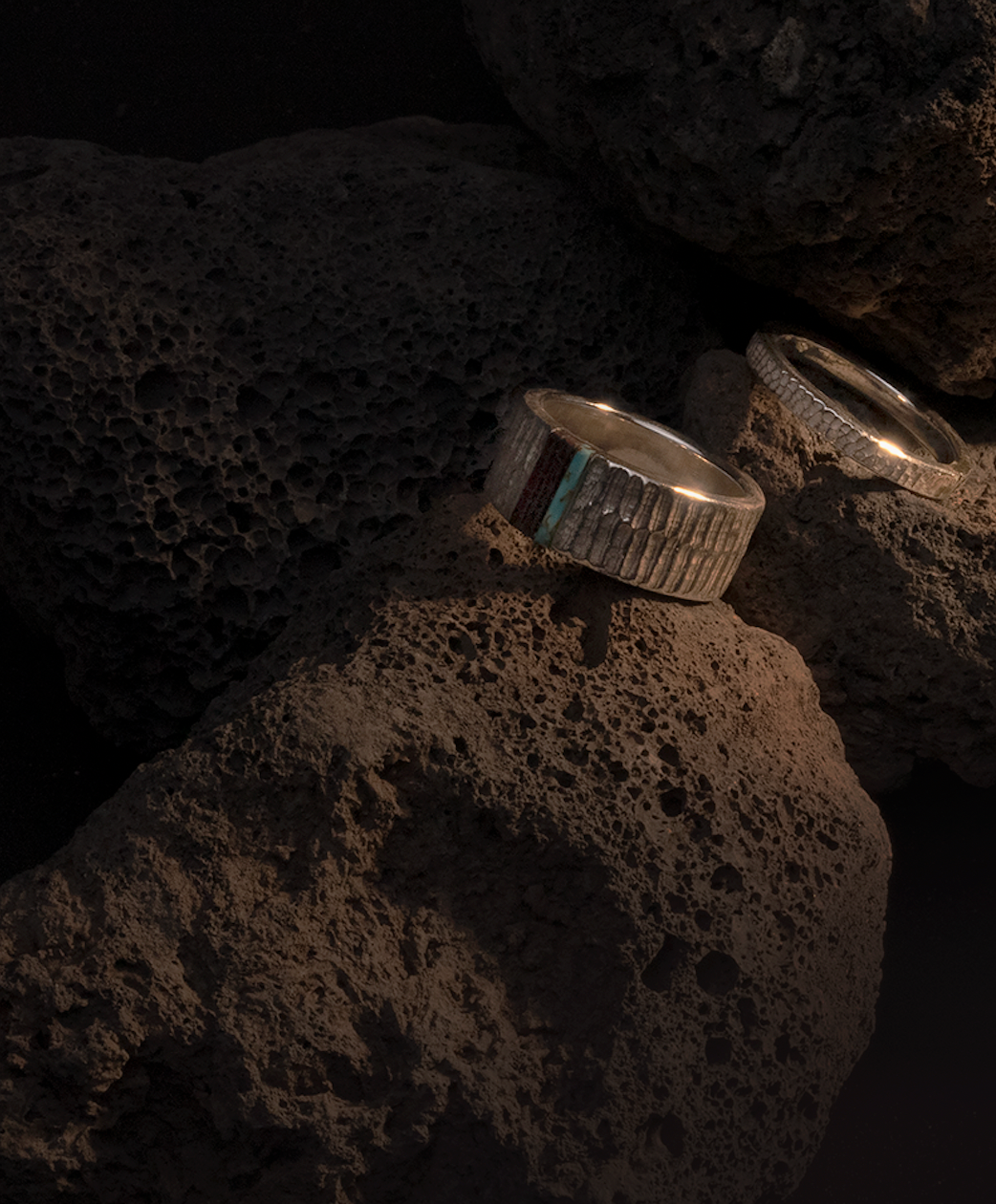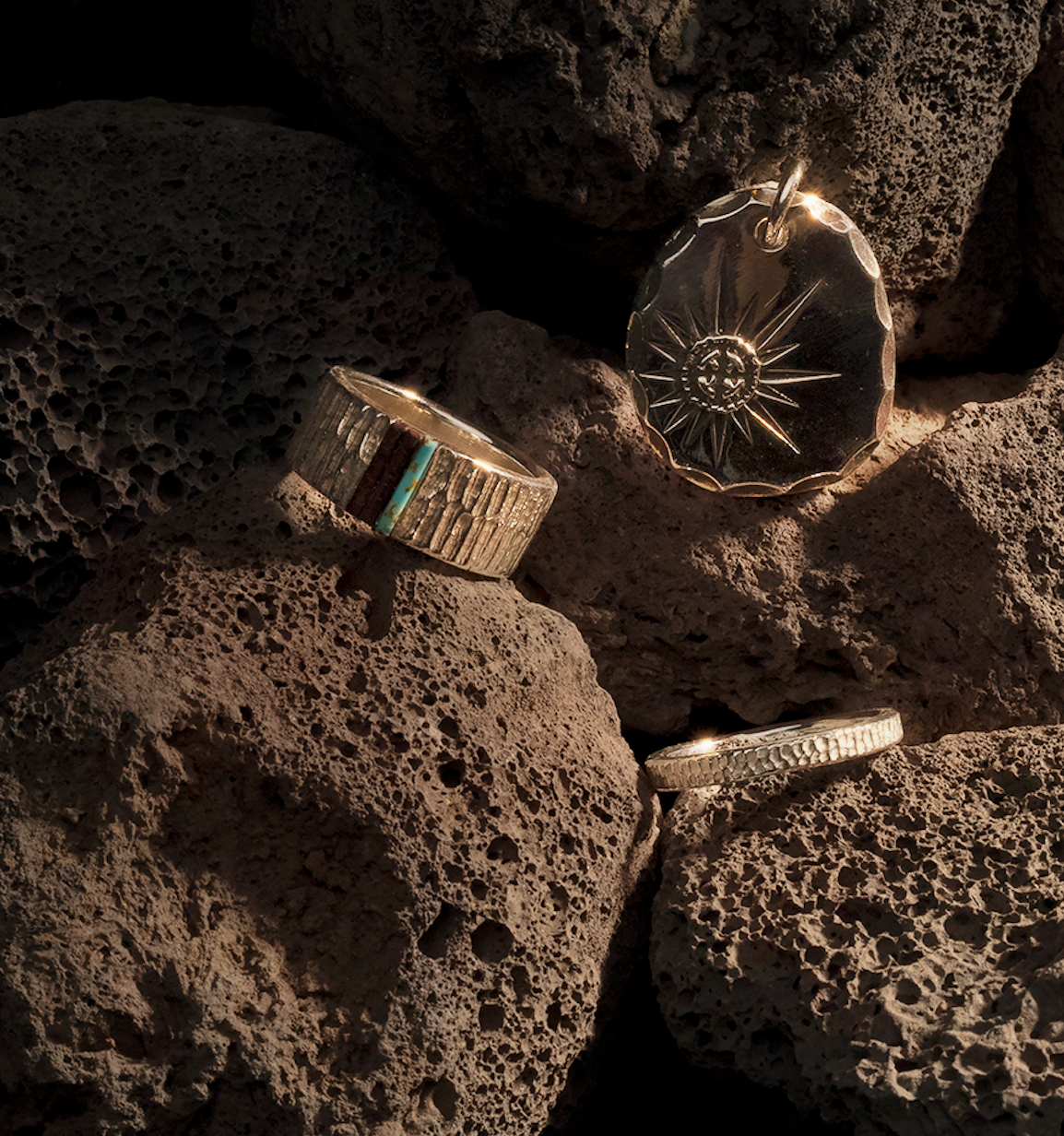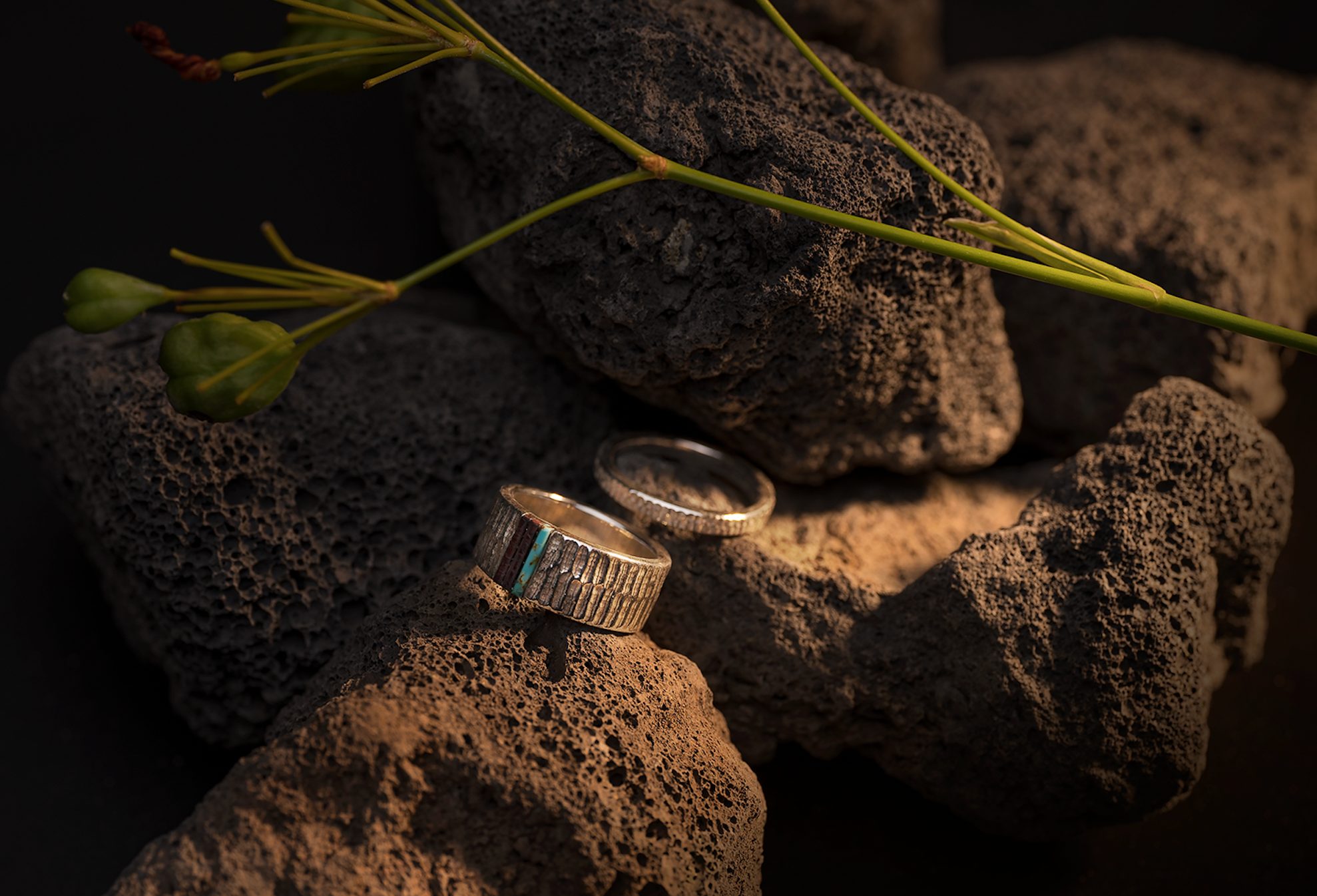 10mm Annual Ring Turquoise inlay
Size:

Width: 10mm

Thickness: 2mm

Material: 925 Silver x Turquoise Inlay

As trees grow, they form rings that represent the passing of time and the experiences they have gone through. Like wood grain, these rings bear witness to history. Whether worn alone or as a couple's ring, this ring is meaningful and unique.

The 10mm ring in the picture is made even more special by using the technique of turquoise inlay, which not only adds rich colors but also enhances its delicacy.

Available in 3mm and 10mm versions, as well as full 18K gold and inlay versions.

For more information, please feel free to DM us.
布料也不會傷害寶石,但如果產品嵌入寶石,則必須格外輕柔。

只需用我們的專用珠寶清潔布輕輕擦拭已失去光澤的配飾即可.如果嚴重失去光澤,用溫水和沐浴露清洗您的配件,然後用毛巾印乾。 用我們的特殊珠寶清潔布擦亮配飾,進行細緻的修飾。
Share