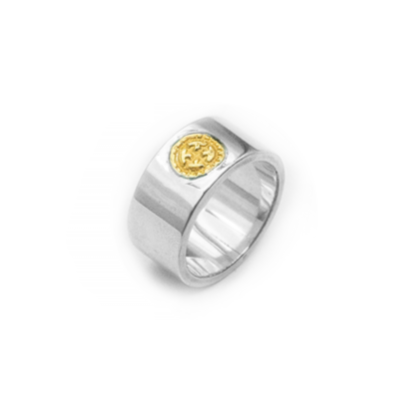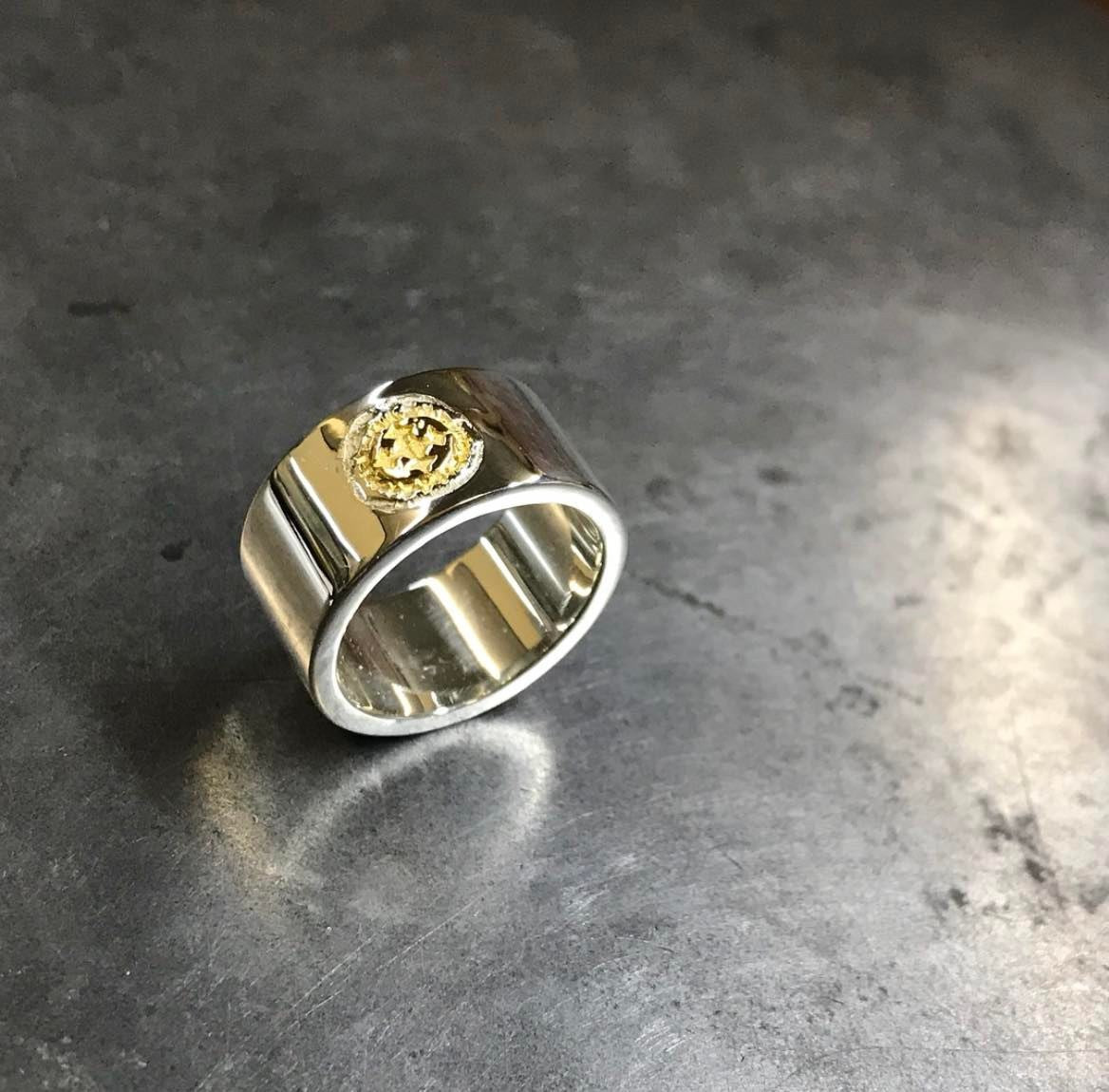 Size:
Width 10mm
Thickness 2mm

Material: 925  Silver x 24K Yellow Gold

The traditional Native American-style flat ring and bracelet feature a 10mm wide gold-point section in the middle, using 24K gold (generally 18K gold is used in the market).
The gold-point design is based on the four Sacred Mountains (Mt. Blanca to the east, Mt. Taylor to the south, San Francisco Peak to the west, and Mt. Hesperus to the north) located in the largest existing Native American tribe, the Navajo Tribe. This design is the brand's hallmark. The embossing of the gold-plated design is also in a radial pattern, reflecting the personal style of Gota Takahashi from Sunshine Studio.
布料也不會傷害寶石,但如果產品嵌入寶石,則必須格外輕柔。

只需用我們的專用珠寶清潔布輕輕擦拭已失去光澤的配飾即可.如果嚴重失去光澤,用溫水和沐浴露清洗您的配件,然後用毛巾印乾。 用我們的特殊珠寶清潔布擦亮配飾,進行細緻的修飾。
Share