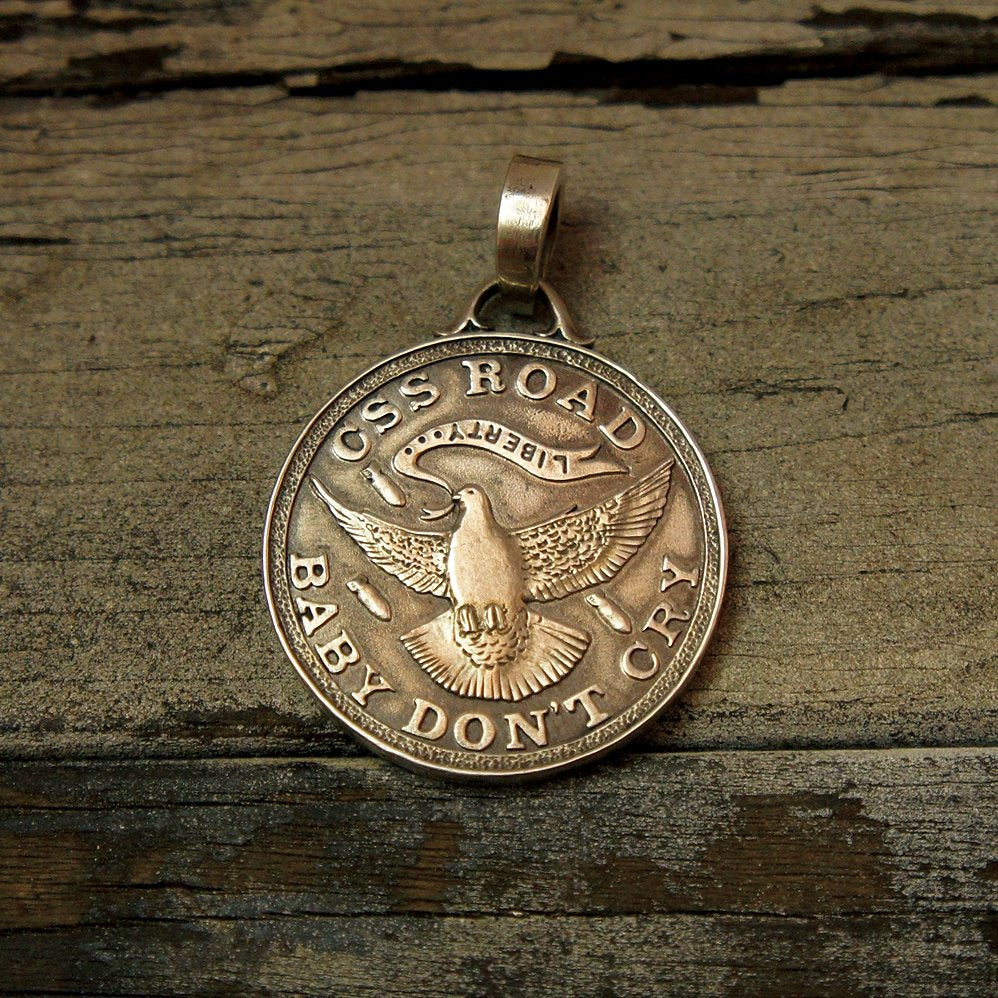 Size:
Length 41mm (including the silver loop)
Silver coin diameter 30mm

Material: 925 sterling silver

The Amazing World pendant is a silver coin design, with a crying baby on the front and a symbol of peace in front of its eyes, as if expressing a longing for peace.
On the back is a white dove and the words "Baby Don't Cry," as if to say that peace has returned and to reassure the baby on the front: "Baby don't cry."
This creates the Amazing World, a work with a meaningful story, that hopes for a world without war, as expressed in the song "Imagine" - "Imagine all the people, Living life in peace."
布料也不會傷害寶石,但如果產品嵌入寶石,則必須格外輕柔。

只需用我們的專用珠寶清潔布輕輕擦拭已失去光澤的配飾即可.如果嚴重失去光澤,用溫水和沐浴露清洗您的配件,然後用毛巾印乾。 用我們的特殊珠寶清潔布擦亮配飾,進行細緻的修飾。
Share