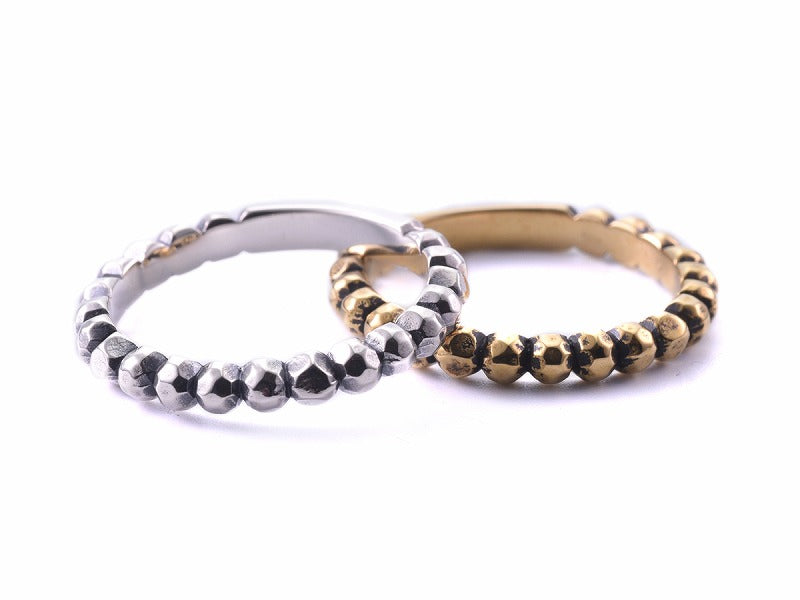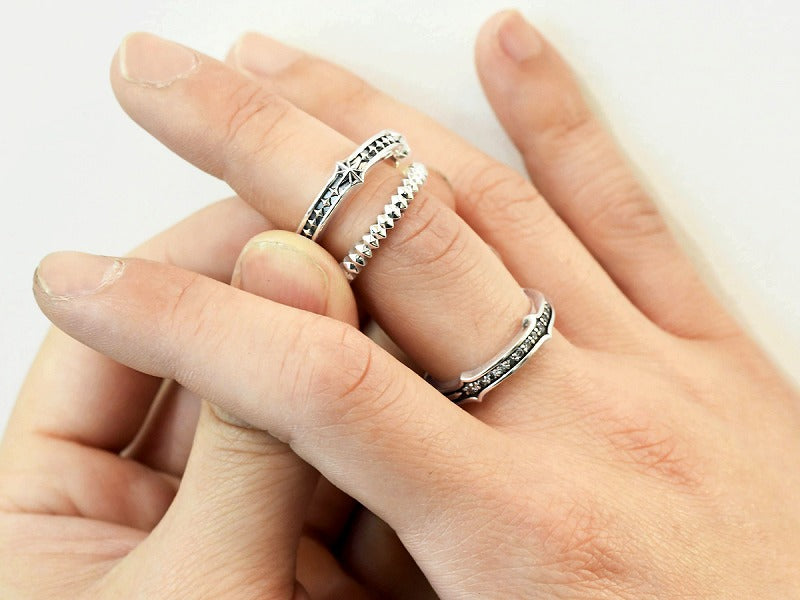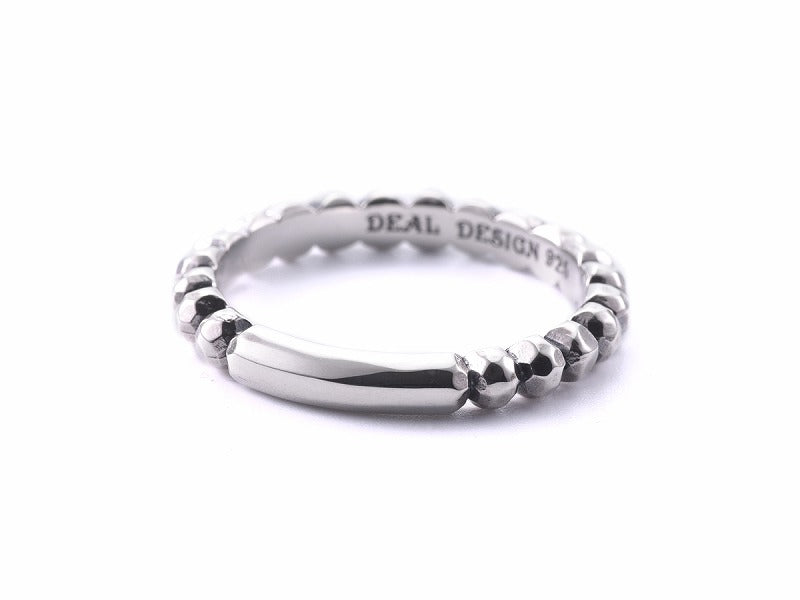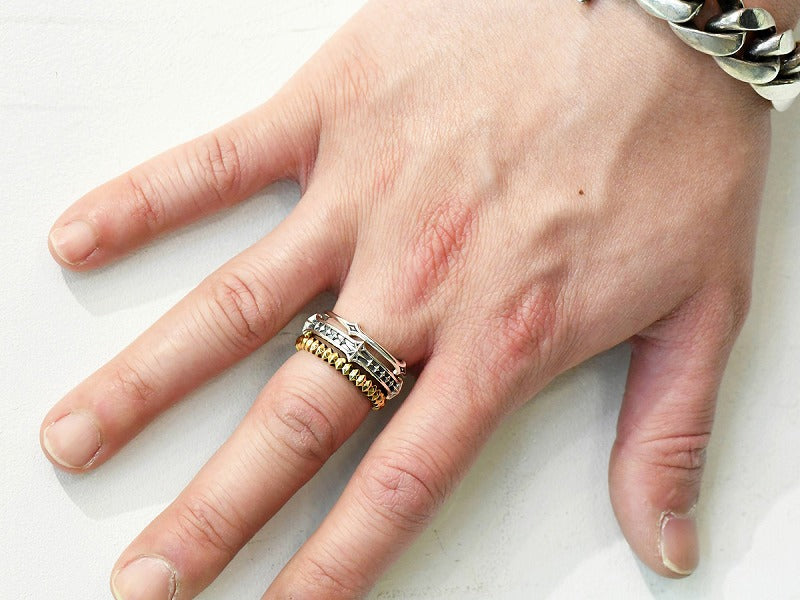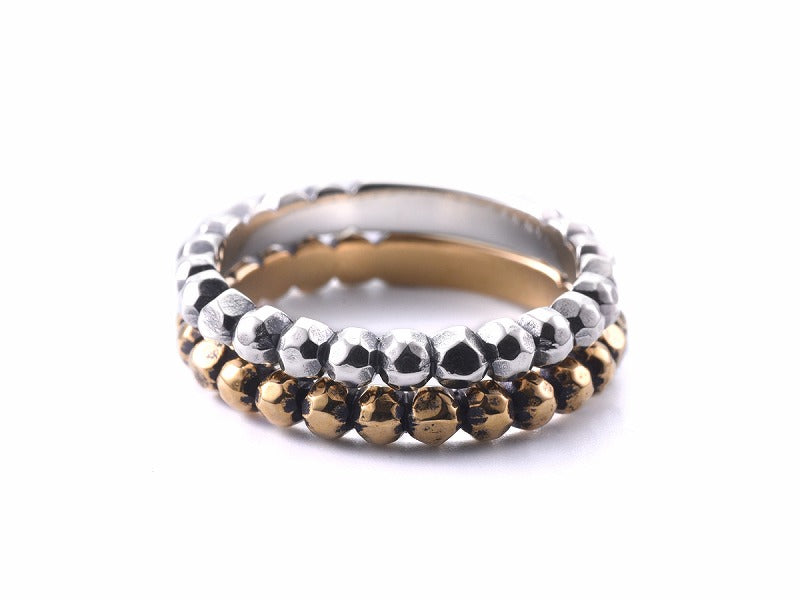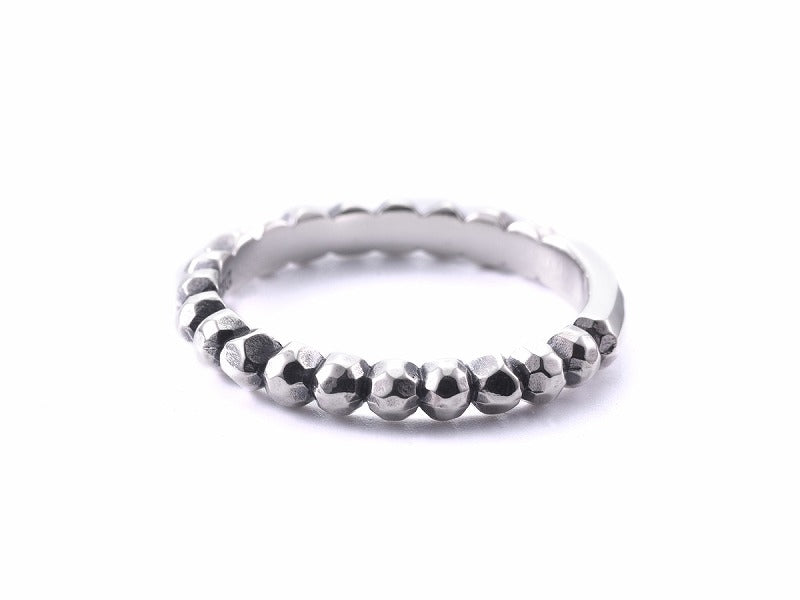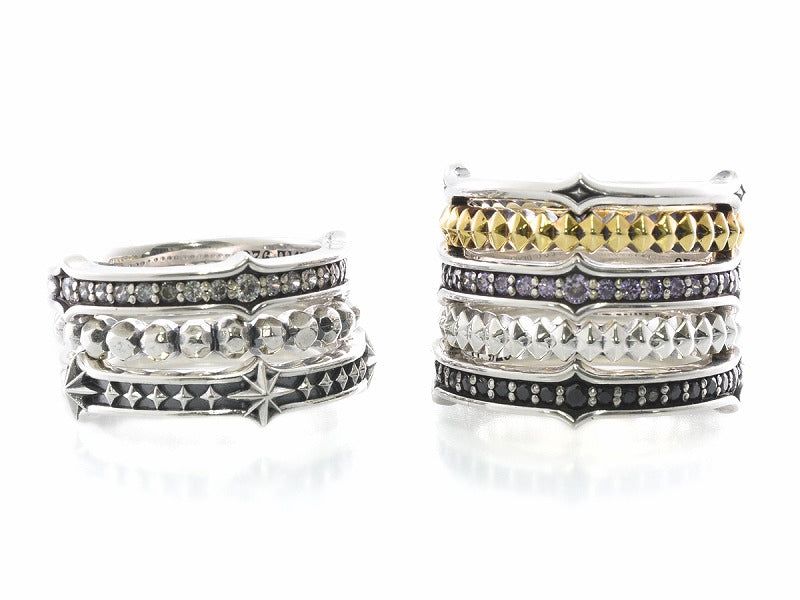 Size:W3mm
Material:925 Silver / Brass
A ring with random multifaceted cuts arranged in a bead-like nuance.
There is also a development in different materials, and it is a design that can be worn layered and enjoyed by both men and women.

●You can enjoy various layered styles by stacking this item with rings from the same series. Please refer to the related products below for other lineups.
布料也不會傷害寶石,但如果產品嵌入寶石,則必須格外輕柔。

只需用我們的專用珠寶清潔布輕輕擦拭已失去光澤的配飾即可.如果嚴重失去光澤,用溫水和沐浴露清洗您的配件,然後用毛巾印乾。 用我們的特殊珠寶清潔布擦亮配飾,進行細緻的修飾。
Share