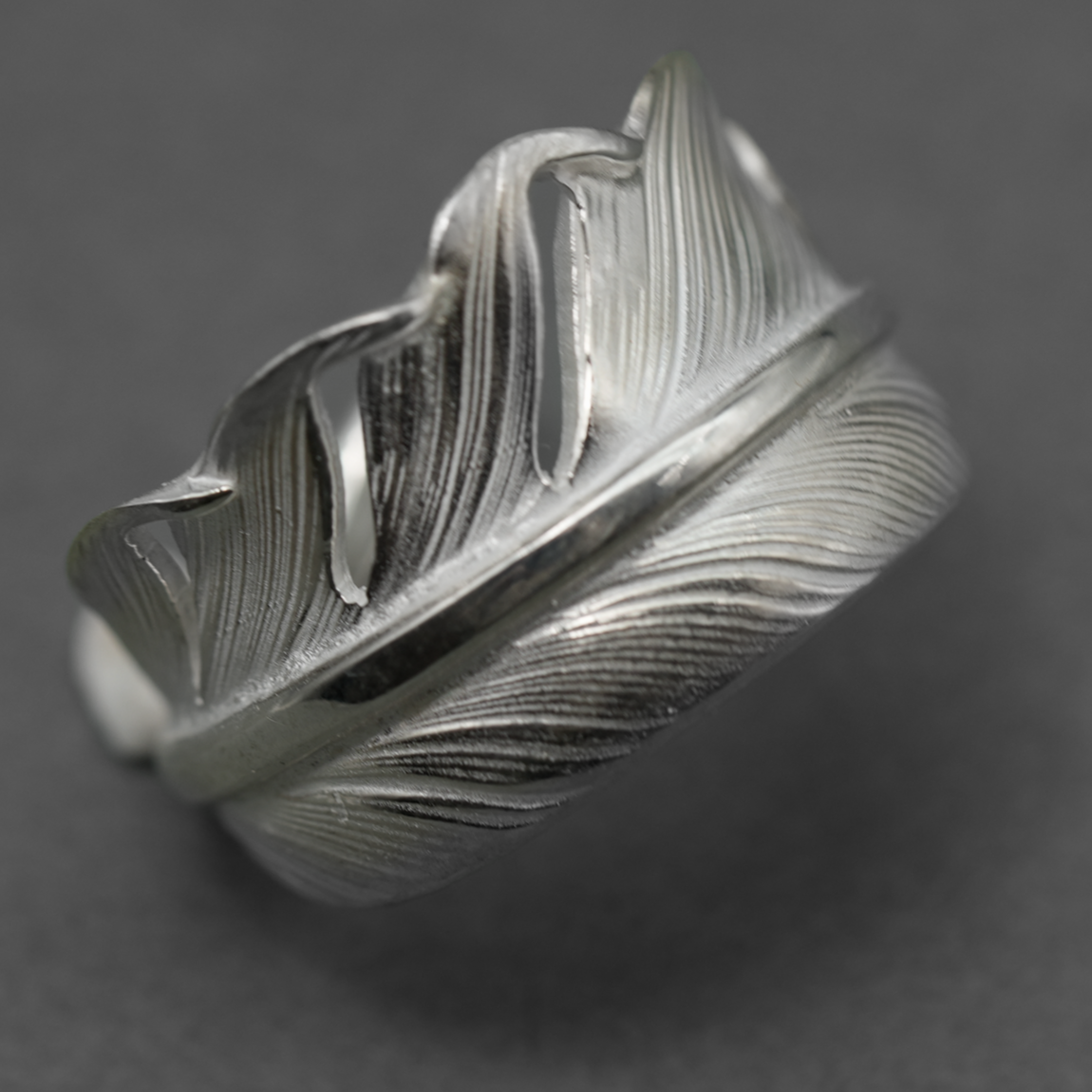 24Kt Gold Point Silver Feather Ring
Size:
Width 15mm

Material: 925 Silver x 24K Yellow Gold

We are proud to introduce our first 24K gold point feather ring!

The silver ring will gradually oxidize over time and eventually turn black. However, after the ring oxidizes, the 24K yellow gold area will maintain its golden color, creating a striking contrast. This ring is recommended for customers who like feather rings with a touch of embellishment.

The feather ring is designed with an adjustable open end, allowing for easy adjustment to fit your finger.

This ring is fully handmade in Japan 🇯🇵, showcasing the high quality and attention to detail of Japanese craftsmanship.
布料也不會傷害寶石,但如果產品嵌入寶石,則必須格外輕柔。

只需用我們的專用珠寶清潔布輕輕擦拭已失去光澤的配飾即可.如果嚴重失去光澤,用溫水和沐浴露清洗您的配件,然後用毛巾印乾。 用我們的特殊珠寶清潔布擦亮配飾,進行細緻的修飾。
Share