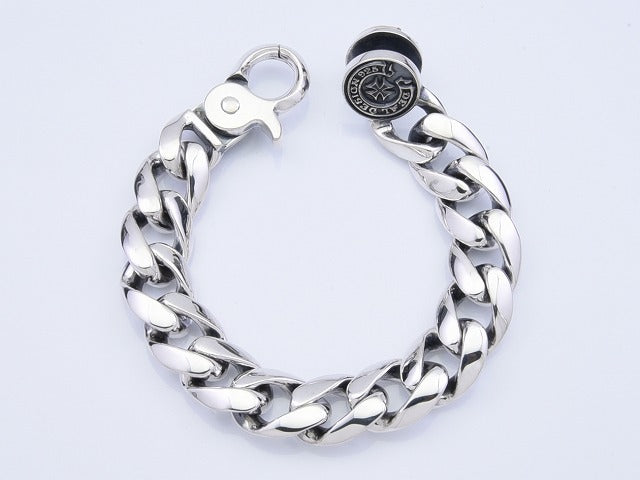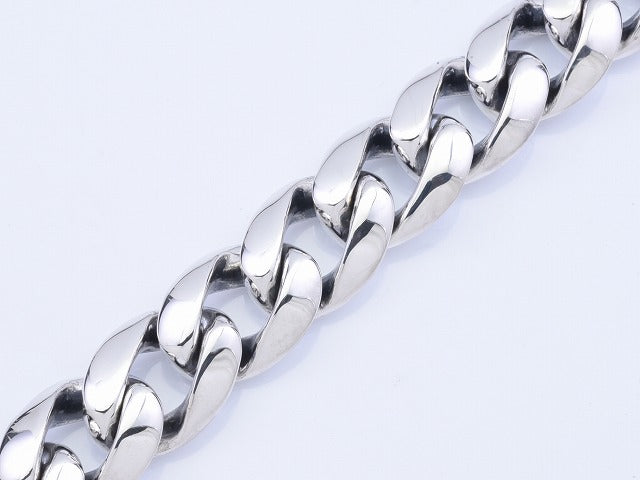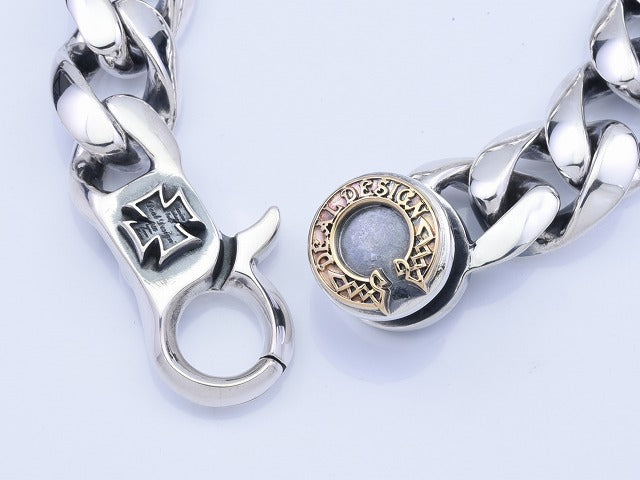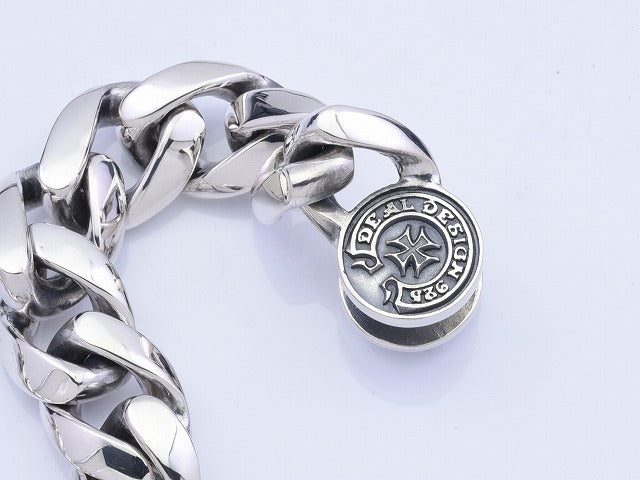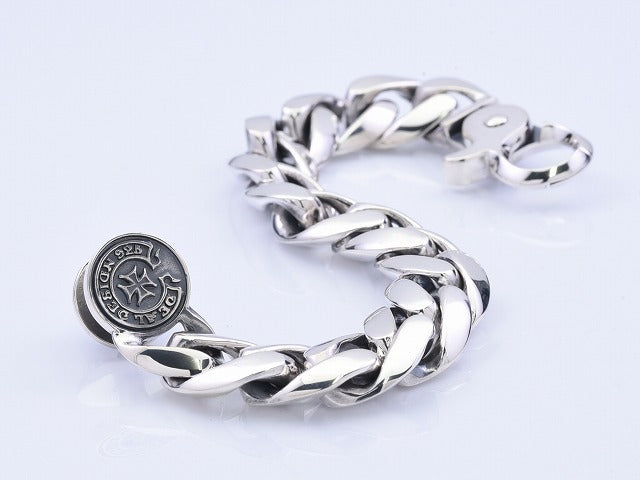 Classic chain bracelet: K18 combination
Size: Size S (wrist circumference 16cm), Size M (wrist circumference 18cm)
Chain width 15mm
Material: 18K Gold & 925 Silver
An attractive bracelet with a thick chain that allows you to fully enjoy the good old days. The K18 motif shines on the silver mirror surface. A gem of a piece with no wasted design.

This K18 model can be made with motifs other than those shown in the product photo.
Please choose your favorite motif from 5 types.
布料也不會傷害寶石,但如果產品嵌入寶石,則必須格外輕柔。

只需用我們的專用珠寶清潔布輕輕擦拭已失去光澤的配飾即可.如果嚴重失去光澤,用溫水和沐浴露清洗您的配件,然後用毛巾印乾。 用我們的特殊珠寶清潔布擦亮配飾,進行細緻的修飾。
Share