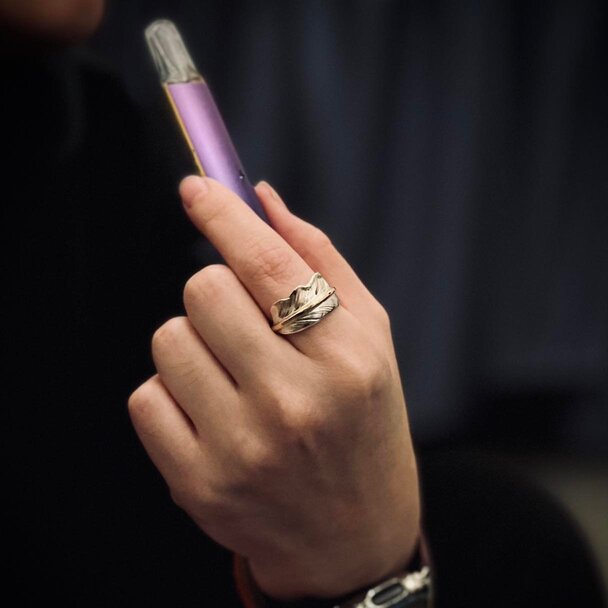 18Kt Gold Core Feather Ring S
Size:
Width: 10mm
Material: 925 Silver x 18Kt Gold 
The feather portion of the ring is carved by hand to create texture, while the bone of the feather is made from 18kt gold, showcasing the precision of the workmanship. The addition of the gold bone to the pure silver feather ring creates a layered effect and a hint of luxury.

The Size S feather ring is adjustable and can fit any finger from JP10 to JP16, making it suitable for women to wear on any finger, but especially on the index finger. It is also suitable for men to wear as a pinky ring. If a man is looking for a feather ring that is suitable for the index finger, they can refer to another model of the same brand, the Size L feather ring.
布料也不會傷害寶石,但如果產品嵌入寶石,則必須格外輕柔。

只需用我們的專用珠寶清潔布輕輕擦拭已失去光澤的配飾即可.如果嚴重失去光澤,用溫水和沐浴露清洗您的配件,然後用毛巾印乾。 用我們的特殊珠寶清潔布擦亮配飾,進行細緻的修飾。
Share